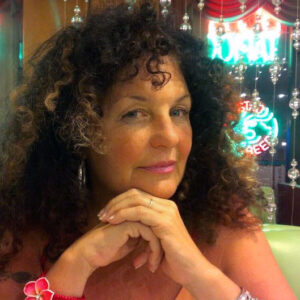 Marie Cartier / Host and Co-Producer
Dr. Marie Cartier is the host and co-producer for The HomoFiles projects: podcast, documentary, and television series. The HomoFiles is based on her dissertation and popular book, "Baby, You are My Religion." Her interviews are in-depth and compelling. She is a captivating and entertaining storyteller. She has been active in many movements for social change. Dr. Cartier is a scholar, visual/performance artist, queer activist, poet and theologian.
For more information about Marie Cartier, visit her website.